We're Getting Mutants in the MCU - The Loop
Play Sound
Zone 9 is a map that is available to play in Defuse mode and Competitive Mode and the Arcade mode.
1st version of the map
The Zone 9 map was added in version 0.4.0. and was temporarily removed from the game in version 0.10.0 for a rework.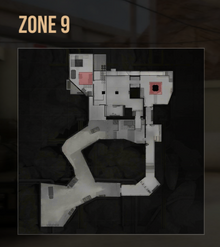 Strategies:
Bombsites
Bombsite B: The Terrorists have to either come through the narrow corridor [B long] or through the platform outside [Heaven]. To get to one of the three entrys of Bombsite B which are the white room behind B long [White], the corridor upstairs [Sidewalk] and the room which connects the big hall to Bombsite B [B connector]

Bombsite A: This Bombsite is easier to defend since the Terrorists only have one way to enter unless they get through Heaven to the CT spawn. That one way is the big garage door which can be reached from A long and Mid stairs.
CT
1. There is no need to play agressive.
2. Ct's can win by timeout while T's have to act by either killing all Ct's or planting the bomb.
3. There are not many ways to bomb sites. So they are rather easy to hold.
T
1. You dont have to rush since you have about 2 minutes to plant the bomb.
2. Slowpushing B long is more efficient than slowpushing A long since you can get some picks in the corridor most of the time.
3. Reaching the bombsites is a challenge in many cases. You can however always rotate between A long and B long through T spawn or through the B long door(walking past catwalk).
2nd version of the map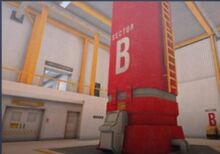 The second version of the Zone 9 map was added in version 0.13.0 with an increase compared to the previous version, with a new look and much more balanced for the Competitive.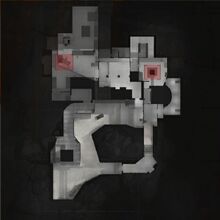 3th version of the map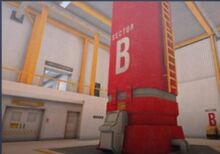 The third version of the Zone 9 map was released in update 0.13.5 in which it changed the following: Added objects and additional passage at point A; New passage added near point B.