L Welcome to the Standoff 2 wiki!
A wiki about the mobile game Standoff 2

Standoff 2 was made by Axlebolt and is an FPS for mobile devices. It has similar mechanics to the widely popular Counter-Strike series.
Axlebolt Official Site (Under Construction): https://axlebolt.com/
Standoff 2 Official Discord Server: https://discord.gg/Standoff2
Standoff 2 Official Instagram: https://www.instagram.com/officialstandoff/?hl=en
Standoff 2 Official Facebook: https://www.facebook.com/Standoff2Official/
Standoff 2 Official Twitter: https://twitter.com/so2_official?lang=en
Standoff 2 Official VK: https://vk.com/standoff2_official
Should you be interested in contributing please dm Yungsaas#9321 on discord.
Official game plans for the year 2020: https://vk.com/@standoff2_official-key-plans-2020

CONTENT:
Games Modes
Standard
Temporary
Ranked
Ingame Inventory Items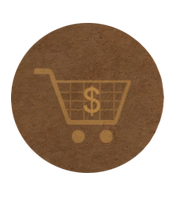 Skin Collections
Seasons
Events
Medals
Miscellaneous
Maps
Defuse
Others
Removed
Community content is available under
CC-BY-SA
unless otherwise noted.