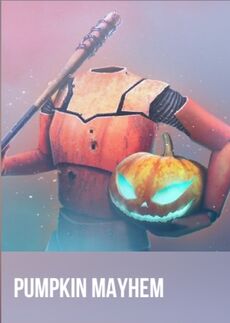 Pumpkin Mayhem is a limited-time mode for the 2020 Halloween event. Players are equipped with Halloween bats, the goal is to knock off the opponent's pumpkin heads and score in the hoops with the heads.
[The mode was added in version 0.14.1 and was removed in 0.14.2]
This mode is played on the Halloween map.